For 48 Hours ONLY! Get 5 Days Of FULL Access To Social Media For Music For Only $1.00!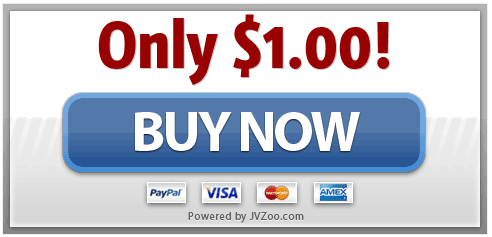 You'll Have Complete Access For 5 Days! On The Sixth Day, You'll Be Billed The Remainder.
Why am I doing this? Simple, because I KNOW this is important training that you NEED to be using if you're at all serious about your music career. I'm making it a no brainer for five full days of access! Ask yourself how much money you've spent this week on things that haven't done a thing to further your career. Coffee? Cigarettes? Candy or Soda?  Invest in YOURSELF and I'm making that dead simple for you right now.
Look, I'm giving you five full days to go through the entire course AND you still have the 30 day money back guarantee that goes with it. This is what they call a "can't lose" situation. You've got until the countdown timer up top hits zero, then this option is gone for ever.
**Social Media For Music**
The Special course that will help you to get a major boost in your music career in the shortest amount of time possible!
So what exactly is this going to do for you? Can a simple course really turn everything around for you?
Yes. Yes it can.
Here's How Social Media For Music Will Benefit You:
Proven To Work: This is good for you because if you're willing to do what's inside it, you will be able to take your music career much further than you could on your own..
Already helped artists who were in your same position gain traction: This is important because if they can do it, you absolutely can as well.
If you don't follow this, you can expect more of the same you have right now: This is big because I know you're smarter than to let this pass you buy. .
It doesn't take a massive budget, it just takes you doing the work: This a good thing because I realize many artists aren't blessed with lost of money for their own promotion. .
Already been dubbed the future of the music business: This is great because right now is the best time ever to be an artist with the state the music industry is in!.
You Don't Have to Take My Word For It...
I've already slipped the secret to a select group of people. Truth be told, I wanted to guarantee that this would actually work time and time again.
More importantly, I wanted to make sure you'd achieve the same results they have if you're willing to do what is taught inside!
And well... I'll let them speak for themselves...
"Rick Barker was one of my first mentors in the music business when my son Austin started out on YouTube just three years ago."

Michele Mahone, Momager of Super Star Austin Mahone
"I've gotten so much out of this program, I can't even begin to put it into words. I recommend this program to all musicians I meet."

Cali Rodi, Singer-songwriter
"Thank GOODNESS I met Rick when I did. I can't thank him enough for all that he's done for me this past year, and I can't wait to see what's in store for me next year."

Maddy Newton, Singer-songwriter
"Yes! I'd Love to Get in On This, But What's the Catch?"
You've heard what I have to say. This course is wonderful. But what's the catch?
I'll be honest, you could probably skip over this offer today and pay to get on a national tour. But you'd have to shell out at least $10,000.00 and that's IF you could even find a tour that would let you pay to get on.
But don't worry.
You won't have to pay anywhere near that amount today. In fact, I'm actually going to sweeten the deal for you right now.
When You Sign Up Today, You'll Also Get FREE Access To....
Instagram For Music - Value: $300.00
Many artists only use it to post pictures, but there is a lot of things you can do on this little used social media platform that will have a big effect.
BUT, There is one thing....
We Will Only Be Selling A Limited Amount Of Copies. Once I close down the offer we won't release it again at this price. You've basically got the opportunity to be in on the ground floor of something I have no doubt will be changing how marketing in the music industry is done.
Not to worry though.
To make your decision extremely easy, I'm going to remove all risk!
That's right. I want to guarantee you take advantage of this offer today, and feel good about it.
You're protected by our 30 day money-back guarantee. If for any reason at all you're not completely satisfied, get in touch with me and I will give you a complete refund. It's that simple.
"Yes, I Want In! How Much Will This Cost Me?"
I'm stoked for you to jump in and get started. Even more so, I can't wait for you to see the results that are waiting on the other side.
Here's a quick recap of everything you'll receive when you secure your copy right now: 
Tested And Proven To Work

This course has already helped artists in your exact position make massive jumps in their music careers.

No Massive Budget Required

There's no need for massive budgets or large bank accounts to get this to work! This is powerful stuff that hardly anyone is doing!

Dubbed The Future Of The Music Business

You're about to learn what even the record labels are having a hard time figuring out. It's not just what you're about to learn, it's what effect it will have!
Why Most Artists Get This Wrong

Sure, you know about it, but did you know it's much more than just posting pictures? You will!

The Link Between Instagram and Facebook

Why Facebook owning Instagram is much more powerful than you can imagine when used right!

The Strategy Behind It All

Combine why you should be using it for more than just posting pictures and the link between Instagram and Facebook and you have a strategy almost no one in music is using!
Q.

Can I access the content from anywhere?

A.Yes, all the videos and materials are inside your own custom membership portal and you can login and watch them as many times as you'd like.

Q.

Do I get all materials at one time or are they drip fed over time?

A.You gain access to everything the moment you purchase. I don't hold anything back on a time schedule and content is added as new things come about.

Q.

So I can go in, watch everything and then get a refund if I don't think this is right for me?

A.If you find this course isn't a fit for you, just let me know. I have a 30 day guarantee with no questions asked. Please do remember however I am still very active within the music industry and while I'll still give you a refund, purchasing and then immediately refunding after you've watched everything isn't very cool 😉

Q.

What kind of budget does this take to make work?

A.You can do as many artists have already done and go through the material with no budget at all and still get results.

Q.

What Social Media platforms are covered in the training?

A.We cover the big three which produce the major results. Those are Facebook, Twitter and Youtube. You also get the bonus training on Instagram which is growing stronger by the day.

Q.

Do you do any personal coaching or mentoring?

A.I do, please fill out the survey by clicking here 
Before I let you go, I wanted to send out a big thank you for reading this letter.
I'm truly excited for you to get started with Social Media For Music and see the results.
Talk soon,

Rick Barker
P.S. You could skip over this offer, but then you'll stay right where you are now. Let me help you get out of the rut you've been in. Start achieving the results you deserve right now. Grab Social Media For Music by clicking the buy button above.
P.P.S. Just a reminder, We Will Only Be Selling a small amount of copies. But don't worry. You're protected by our money back guarantee. You can try it out today, and enjoy peace of mind. All you have to do is click the buy button above to get started.